My photography has always been about finding, observing and appreciating what often slips by us in life unnoticed. But, as the pandemic pushed its bleakness into the past year and a half and we had a second child in the midst of it all, I found I had fewer and fewer opportunities to take my camera out into the streets. I started to crave some form of tactile creativity, something uplifting and positive. Sometime back in February, I had an idea.
As I looked through some of my prints, particularly the black and white ones, I started to see layers of stories emerge and I decided to try to bring them to life. So I bought a few simple tools: a foam pad, an embroidery needle punch, needles, scissors, and a rainbow pack of DMC embroidery threads. And then I set to work.
I started to stitch stories into my prints, completely freehand, leaving room for the beautiful subtleties of imperfection in artwork that doesn't rely on machines. I worked with matt finish prints, setting them on top of the foam pad, using the needle punch to place holes and then adding colour. I used mainly a mix of running stitches, stem stitches, french knots and woven wheels alongside some other experimental techniques.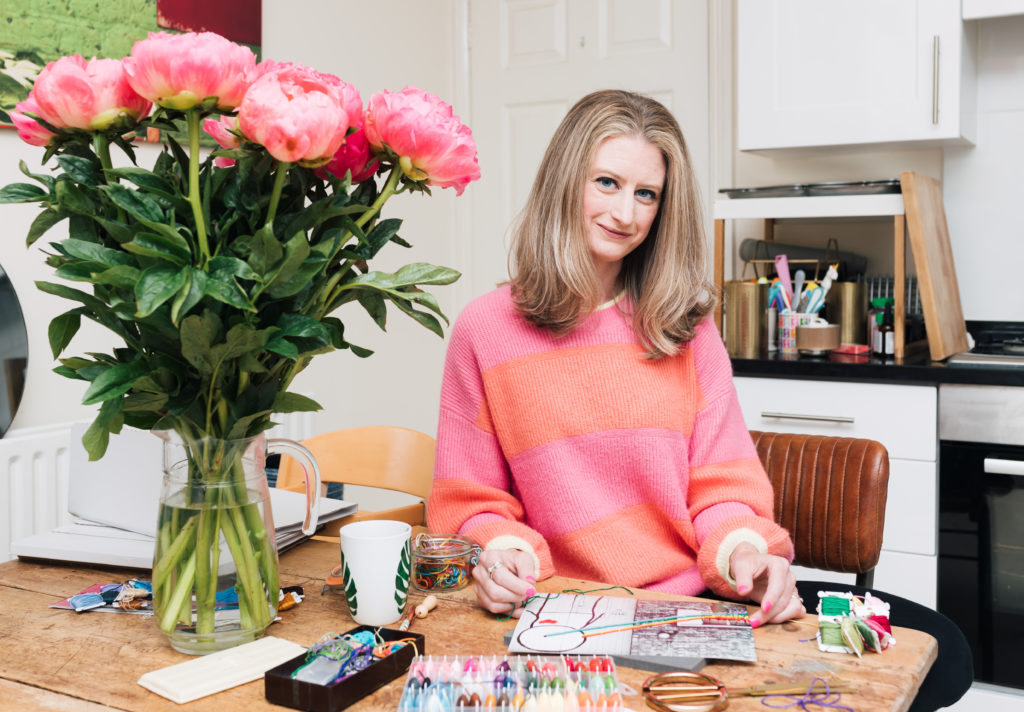 LIMITED EDITION PRINTS
The completed stitched artworks have been transformed into digital files by James Stevenson and Ken Jackson of Cultural Heritage Digitalisation in London. Both have enjoyed very long careers in the photography department of the Victoria & Albert Museum, James as the Photographic Manager for 20 years, and Ken as Chief Photographer for an incredible 47 years, and it was an honour to work with them.
The digital files were then printed by London-based professional art printers at The Print Space as high quality Giclée images on 308gsm Hahnemüle Photorag paper. They are unframed and have a white border. The photos below give an idea of the light texture of the paper. The detail of the original threads is incredible in the printed versions.
I've decided to sell these as limited edition prints rather than the originals so they are accessible and can be enjoyed by more people.
The prints are listed for sale on Etsy (see links below) as signed, limited editions of 200.
STITCHED PRINT #1: IN BLOOM (ORDER ON ETSY)
This photograph was taken in Columbia Road Flower Market in East London. It was a market stall display outside of a shop with plenty of empty pots. I've always loved the liveliness of this bustling street, the shouting vendors, the quirky shops, the scent of flowers. It's a short street, but when the market is in full swing it's a complete assault on the senses – in a good way. The wooden crates in this original image were begging to be filled with colour.
This print is approximately 9 x 11 inches.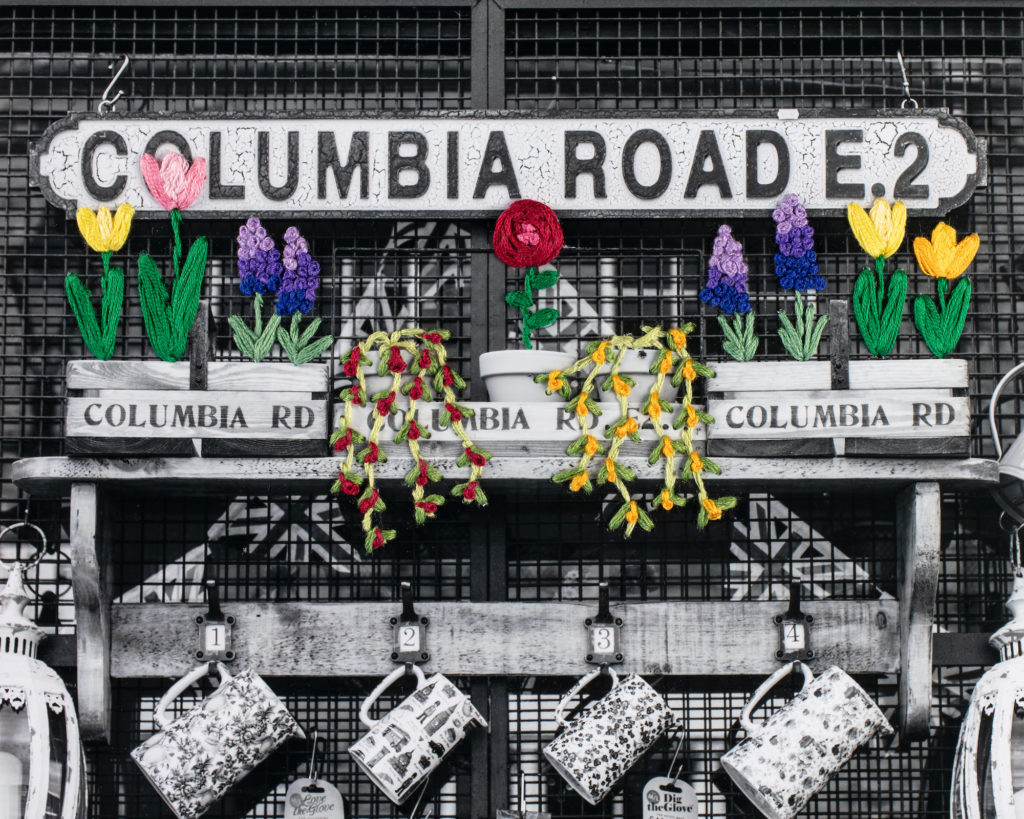 STITCHED PRINT #2: SENDING LOVE (ORDER ON ETSY)
This is the first piece I worked on. I took this photograph in East London on my birthday in 2012. The street art is by Stik who I've interviewed a few times over the years – first way back in 2009 when we were introduced by a mutual friend. I've followed his work closely over the years as it has exploded in popularity. In the original photograph, you can see the man walking past is smoking a cigarette. He's lined up with the gaze of the Stik figure. Originally, I thought of this as more of a CCTV style image in that the man walking past was being watched without realising it. Looking at it during the pandemic, I thought about projecting positivity into the world, an explosion of love and hope.
This print is approximately 9 x 11 inches.
STITCHED PRINT # 3: SNOW DAY (ORDER ON ETSY)
This photograph was taken at Putney riverside along the Thames in London on a rare snowy day in 2020. It was blustery and cold. Most adults were walking quickly and leaning in such a way to shelter from the wind as much as possible. This child stood at the edge of the river where icy waves lapped near his feet. The snow blew in his face, but he was calmly watching the ducks. It reminded me of the feeling of wonder that came with the first snow of every New York winter of my childhood. After long, hot summers and leafy autumns, it was magical year after year. Snow to this day fills me with wonder, but I believe it's in childhood that this feeling is unrivalled. I used a rainbow selection of threads to trace some of the more prominent snow streaks in the original image, to add to the sense of magic.
This print is approximately 6 x 8 inches.
These are the first three pieces in the series, a project I will continue. They are time consuming (especially considering how little time I have to focus on them; it took me about six months to finish these ones), but when I've finished three more, I'll release another batch.
Find these in my Etsy shop at littleobservationist.etsy.com.