8am. Lazy Acres campgrounds: East Otto, New York.
The sun is piercing through the trees above us, emphasized by the thick smoke swirling upwards from the campfire. It's crackling, popping, heating up the grid where Colin is about to cook five of us one of the best camping breakfasts I've ever had. Not the most slimming option, but hey, this was vacation.
Giambotti (not to be confused with the Italian stew Giambotta), is apparently a pretty popular upstate New York breakfast dish.
INGREDIENTS:
Butter
Salt & pepper
Onions
Potatoes
Mushrooms
Red & green peppers
Sausage
Bacon
Shredded cheese
It starts with a bit of onion chopping.
Potatoes come next.
Mix with a chunk of butter and pop on the grid.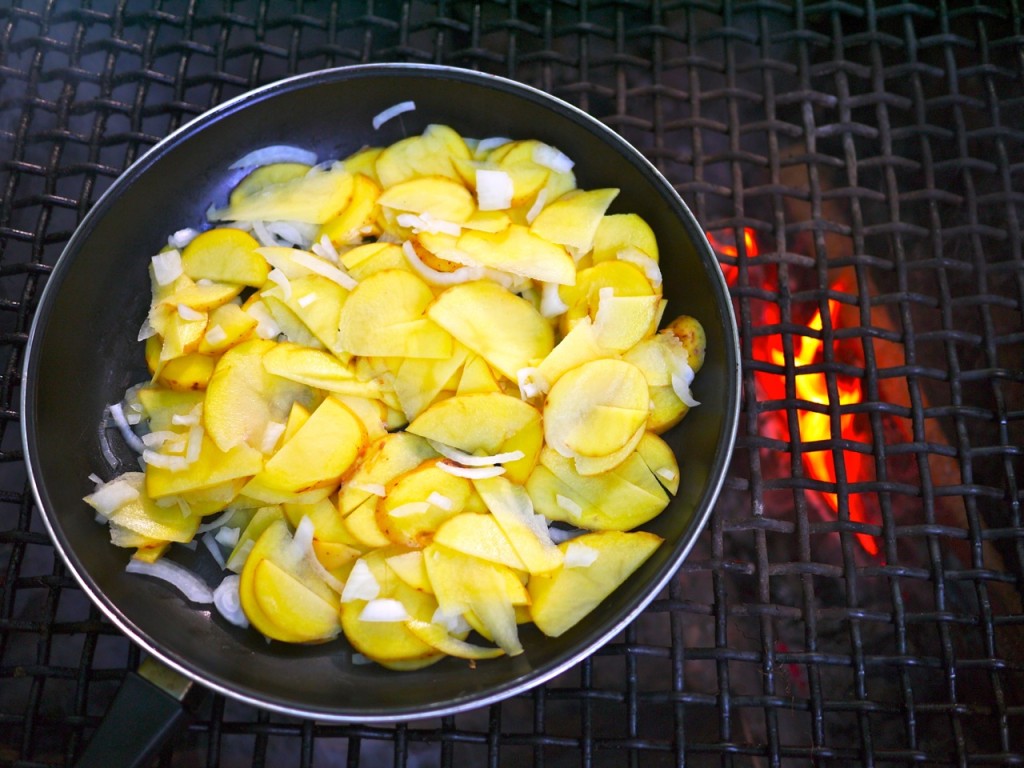 While they're cooking, chop up some more veggies: mushrooms and some green and red peppers. Pour them in another frying pan.
If you're cooking for fewer people, the same one will do!
Take some tasty sausage to mix in.
We were lucky to have some from our next door neighbour who smokes his own at home every year and it is definitely delicious!
You can add some to both pans if you're using two as they'll eventually be mixed together anyway.
Next, it's time to lay out the bacon.
While Colin took his time arranging the meat, Dad took over stirring for a while.
And telling stories while he was at it.
Bacon ready? Chop it into bite-size bits.
And toss it in.
Now mix if it's in two pans so it's all distributed as evenly as possible. If it needs salt and pepper, add it in.
Lastly, sprinkle with cheese and let it melt!
Now dig in.
It kept us going for our kayaking adventures (post coming soon) and full for quite some time!