One of my most favourite ways to pass a weekend is by exploring a new city. Though Boston isn't entirely new, last weekend was the first time I truly had a chance to wander around. Jorge came with me, just for the weekend. We ate lobster, strolled along the harbour and threw a few snowballs. When he headed back to London on Monday, he left beautiful pink flowers in my room – the joy of the little things!
I've been working in Boston all week, but this afternoon I'm heading up to good old North Tonawanda, New York to relax for the next few colder and (hopefully) snowier days ahead.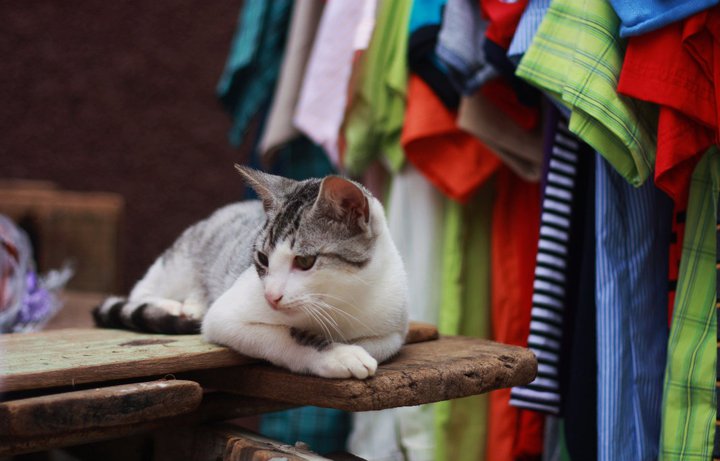 Photo: From the archives – A cat lounging in the Sunday sun at the market in Mogotes, Colombia 
Here are a few links for the next couple of days:
Have a fun weekend!