When we moved to Fulham, there was a shell of a garden centre stretching along a section of Fulham Palace Road at the beginning of the Alphabet Streets near Bishops Park.
It used to be owned by the Prince's Trust, but closed a year before we moved here, its empty glasshouse peaking over a long brick wall.
At the beginning of this year, Jorge took on a new job: to manage The Palace Gardener – the new garden centre opening in this same spot by the team behind The Chelsea Gardener. Launch day was in March, one day before Emilia was born.
And so this lovely space was slowly transformed over a few months from a dusty half acre of abandoned space to a bright, welcoming and colourful place.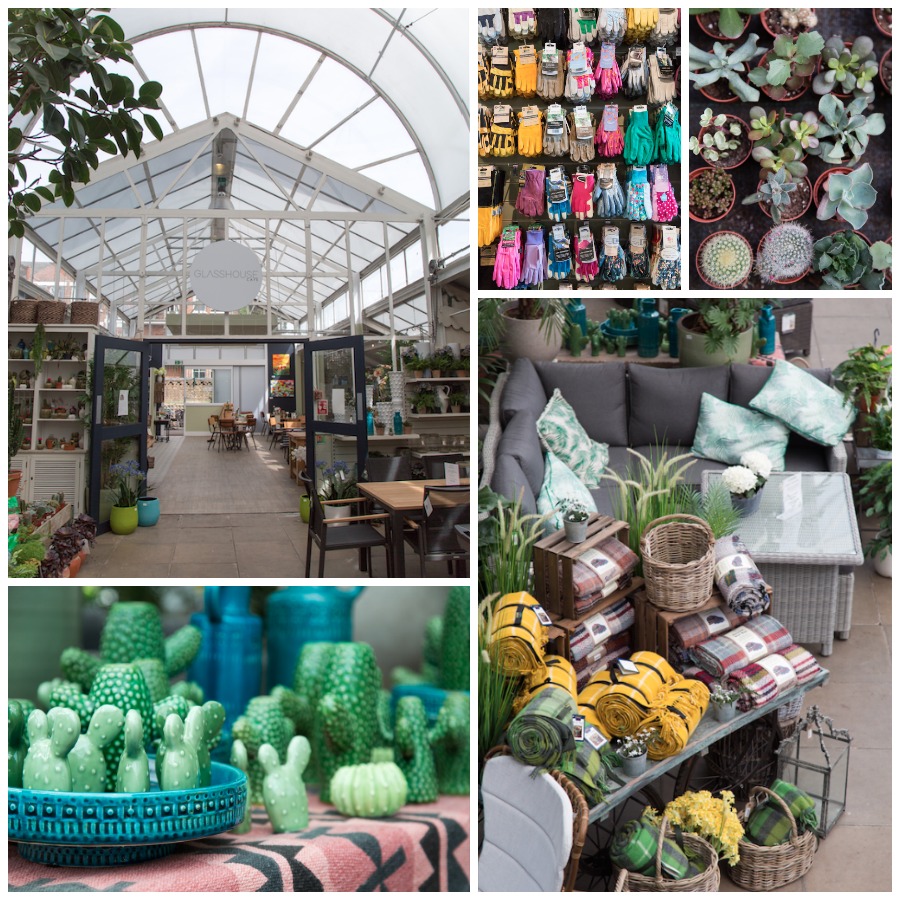 The shop indoors slowly came to life with cacti and succulents, calla lilies and orchids, palm-printed cushions and shelves of terrariums waiting to be planted.
There's outdoor furniture, dachshund benches, tartan picnic blankets and gardening tools.
There's a wall of seed packets, which makes a fun Instagram photo (#ThePalaceGardener), gloves in every colour and a stand with supplies for kids to get involved in planting too. (Or if they're not into that, check out the cool tents to play in instead.)
The outdoor garden area filled up with fresh herbs and small potted trees, fragrant bushes bursting with roses and tall pastel lupine flowers.
There are barbecues for great British summer afternoons, a stunning rainbow selection of pots and containers and bags of soil piled up near the entrance.
If you're free during the week, The Palace Gardener team is running workshops on terrarium and kokedama planting (book through the website to reserve a spot) that are worth attending. They'll be adding additional topics to the mix as time goes on.
At the far end of the shop, there's the beautiful Glasshouse Cafe where the light shines in through the glass roof. An Italian family, the Massarellas, runs it.
The staff is lovely, the food is delicious as is the tea (can't vouch for the coffee because I don't drink it, but I'm sure it's also excellent), and there's even a garden space to eat outside, blankets draped over the back of the chairs for chilly days.
My favourites so far are the chicken, bacon and cheese toasties, the loose-leaf English breakfast tea, the vanilla milkshakes and the homemade pancakes with ricotta, berries, honey and almonds.
There's an emphasis on using local suppliers. They use mean from Heanens Butchers, fruit veg and dairy from Steers & Sons and bread from BreadBread Bakery. Coffee comes from CARAVAN Coffee.
The website describes the vibe really well: "an interior that combines steely greys and inky blues, with accents of woods, for a palette that is striking and modern, yet warm and welcoming. This smart little café mixes Scandi chic with urban storm distressed wooden surfaces, flashes of natural terracotta and rustic brick." It's brilliant for groups of friends, people with kids, the local freelance worker who wants to snag a quiet corner and free wi-fi and dogs are welcome too.
All in all, The Palace Gardener and Glasshouse Cafe are quickly becoming a local treasure. They are one of West London's (still) hidden gems and well worth a visit, followed by a stroll through the leafy Bishops Park or a peak into the walled gardens of Fulham Palace a few minutes walk away.
Address: Bishop's Avenue, London SW6 6EE
Website: http://www.palacegardener.com/
Instagram: The Palace Gardener & Glasshouse Cafe