Spring has finally sprung here in London. Last weekend was beautifully sunny, almost no-coat warm and certainly a great day for lounging in the park.
Jorge and I recently wandered down King's Road, popped into Gail's for tea to take away and onward to have a snoop around Vivienne Westwood's shop with its crooked wooden floor and crazy clock on the outside of the building.
Across from the shop is the World's End Nurseries. It's not quite as upmarket as The Chelsea Gardener on Sydney Street, but it's fun to walk around, especially this time of year when there's a bit of colour.
Plus, it has a giant gorilla. What's not to like?
When my brother and I were kids, our parents used to drag us around nurseries once in a while on family vacations and we thought it was the most boring thing in the world. Now I find myself seeking them out and enjoying them.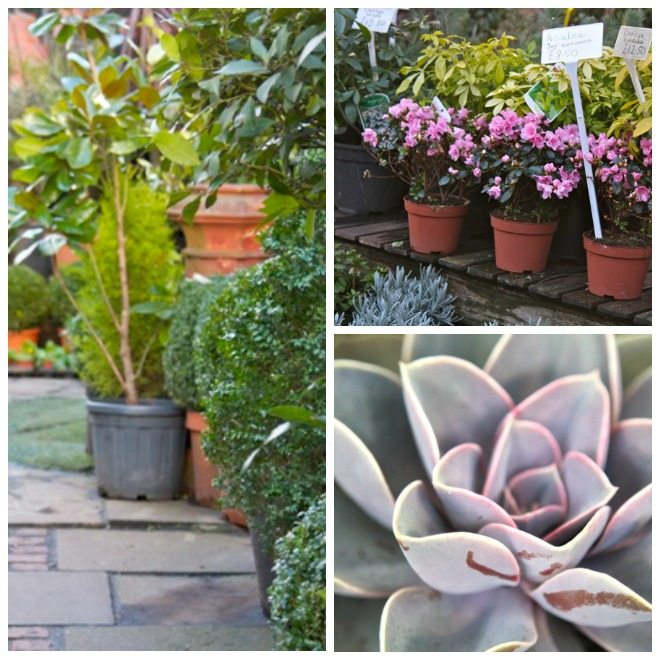 I think I just love the feeling of stepping off of London's busy streets and being enveloped on lush green plants and a bit of silence whether that's in a nursery like this or a park or even the city's famous cemeteries.
In the outside section of the World's End Nursery (just beyond the gorilla), there are olive trees, garden mirrors and quotes about gardening written on markers and stuck into the soil of quite a few of the plants.
The best bit (or at least the most interesting) about this one is inside the conservatory. It's full of blooming cacti, fish swimming in a (somewhat stagnant) pond and a swirling staircase decoration.
They also show that they have a bit of humour (and tack) with some quirky statues.
All in all, a lovely little London walk to a slice of the city where not everyone takes the time to go.
Is it looking like Spring yet where you are?