I find that when I travel, once I visit a place three times, it starts to feel familiar.
I gain a sense of direction so I can begin to find places without a map (which is great when your internet only works with wi-fi) and I start to discover little gems tucked away on the quieter streets. This has happened in Amsterdam, Paris, Athens, and now Boston.
I'm writing this post mainly I wanted to share some photos with you from my last trip, so I will splatter them throughout, in no particular order, just to give you an essence of the city.
I didn't actually have much time for anything apart from work except for on Sunday afternoon when I arrived in the city and dropped off my bag with a few hours of daylight to spare.
That meant there was time to give the old camera a quick spin.
I mainly wandered through Chinatown, down near the Boston Tea Party and up along the Greenway.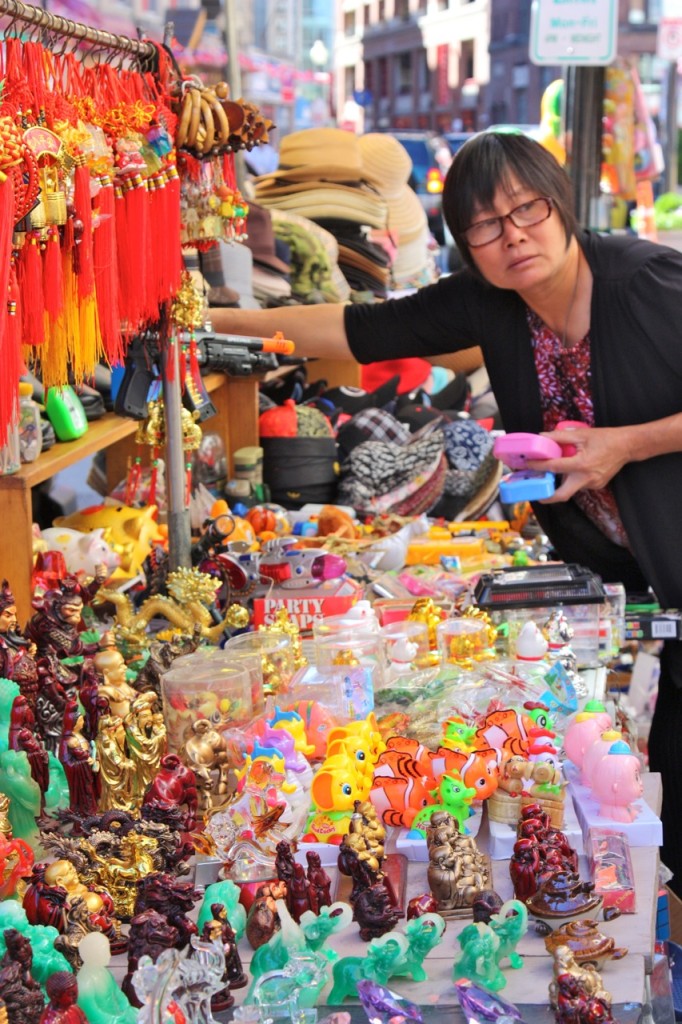 I spent a bit of time in Boston Common, which is always a delight, especially as the sun starts to set. The last time I was there, it was February and people were ice skating on the pond and building snowmen.
The hazy last days of Summer have a completely different atmosphere to the white grounds and biting winds that whipped between buildings in the Winter. There are couples laying in the grass, kids running about with balloons, people reading, walking dogs, running along the paths.
After the sun set, I caught the last hour of shopping and set to browsing the windows and rails on Newbury Street, people watching in an outdoor cafe and planning conference sessions for the week ahead.
Then I headed back to the Airbnb flat where I was staying for the week on the edge of South End and Back Bay. I'm looking forward to sharing some photos from Gerald's place – a colourful home with a resident dog called Skye and the friendliest host who shared some of his best cafe and restaurant recommendations in the area.
One of things I always seem to struggle with in Boston is finding a decent cup of tea. DavidsTea is good for herbal tea, but I need a good English breakfast in the morning. Gerald recommended a bakery-cafe called Flour which has a few different locations. It's always great to support local companies and Flour was started by a Harvard graduate. Their pastries are delicious but they also have loose-leaf tea which was excellent and a treat to find. They are definitely bookmarked for future visits.
When I travel, I try to capture the atmosphere of a place. It's not easy in just a few hours with limited time to explore, but it's one of my favourite challenges.
If you know Boston well and have any tips for my next visit, I'm all ears. And while you're reading this, I'm in St. Lucia so if you know anything about the island, please do leave me a comment and make sure to let me know about anything I shouldn't miss.