Social Media
If you're a small business, you're welcome to use these services, but also check out my Small Business Exclusives.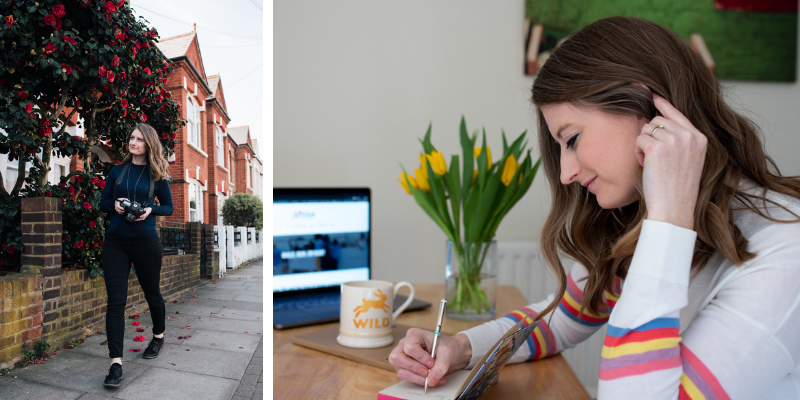 Social Media and Content Strategy
£1,500
If you don't already have a strategy in place that's working for you, creating one based on in-depth research, analysis of your current approach and social media best practices is the perfect starting point.
The Social Media & Content Strategy includes the following:
1-2 hour meeting (video call or local) to talk about goals, existing strategy/approach, target audience, etc.
Audit of current platforms and recommendations on where improvements can be made
Solid goals for what social media can reasonably achieve in line with the larger goals of the business
How to find key members of target audience and influencers in your niche to connect with on social media
Competitors analysis for takeaways and insight that can be translated into actions
Recommendation on best social media platforms to invest time into
Detailed strategy for each recommended social media platform
Content ideas for each platform
A few collaboration ideas
A list of researched hashtags tailored to the business and advice on how to use them strategically (if applicable to recommended platforms)
Organic growth and engagement advice
Key calendar dates to tap into on social
Extra tips and tricks for recommended platforms
Recommended tools and resources for execution of the strategy
Advice on how to track monthly analytics and how to use this information
Content calendar template for scheduling ideas
1-2 hour follow up (video call or local) to discuss delivered strategy
One month of email support
Social Media Management
From £400 per month
I offer four ongoing monthly social media management packages (£400, £800, £1,200, £1,600), to cater for different needs (eg – number of platforms, intensity of organic growth, whether the client supplies images or I do, etc) and of course for different budgets. We'll talk through all of this and I'll give you a more accurate quote once I understand your particular needs, which platforms we're working with and your expectations for growth.
Social media management includes posting content, managing the client's online community and organic engagement on any of the following platforms: Instagram, Facebook (including stories for both), Twitter, LinkedIn, Pinterest, and YouTube. It also includes hashtag research and monthly analytics reporting. We'll set goals and expectations together beforehand.
I'm happy to do a trial month first at a slightly lower rate so we can decide whether we are a good match before you commit to a longer contract.
Social Media Audits
£300
I'll take a deep dive into how you're currently using social media and I'll also look at how your competitors are using their platforms successful. From this, I'll give you 20+ actionable suggestions and ideas for how you can improve your social media. I'll give you tips and advice on how to move forward and follow up email support for one month.
Hashtag Research
£150
Hashtags are so important on most social media platforms, especially Instagram, Pinterest and Twitter. Seeking out new new hashtags in your niche can help you reach a whole new audience. I'll give you a well rounded selection of 250-300 hashtags that are relevant to your business niche and target audience.
Social Media Profile Set Up
From £40 per platform
This is pretty straightforward! If you need new profiles set up for your business on social media but don't have the time to do it yourself, I can help.
You will need to supply graphics. I can put you in touch with one of my favourite graphic designers first if you like.
For the text elements, you can supply these for the lower rate listed here, or I can write them for you. Prices will vary from there depending on the platform and amount of text involved.
Questions or ready to book?