I met Elle about two years ago now, over drinks at a local pub. She's one of those cooly quirky, always funny,  tall and beautiful girls who is also creative, entrepreneurial and well-traveled. She also has a three-legged cat that she adopted from Bulgaria. Below, she talks about her Etsy shop where she sells fascinators that would be a talking point at any event, what inspires each of her senses and a few of her favourite London discoveries. 
LO: Where are you from originally, how long have you been in London and what brought you here? 
ES: I'm from Lisbon, home of trams, sunshine and Moscatel. I've been in London half my adult life (i.e. not that long!), I came here because I wanted to see rain, grey skies and red buses. 
LO: What are a few of your hobbies and interests outside of creativity?
ES: I'm interested in all things handmade, industrial furniture, nouvelle circus. I also like journeys with no destination and Sons of Anarchy.
LO: You run a shop called Fascination by Elle Santos on Etsy. What do you create and how has your work evolved over the years?
ES: I make fascinators, some jewellery and the very occasional piece of home decor. I'm still working on a definitive style that defines my 'look', so I'm still evolving.
LO: When did you start making fascinators? Walk us through the process of creating one from idea to finished product.
ES: A couple of years ago. There's no logic to the madness. I just start getting my stash out and playing with it. That day I thought I was making a brooch… it turned out to be a hair accessory.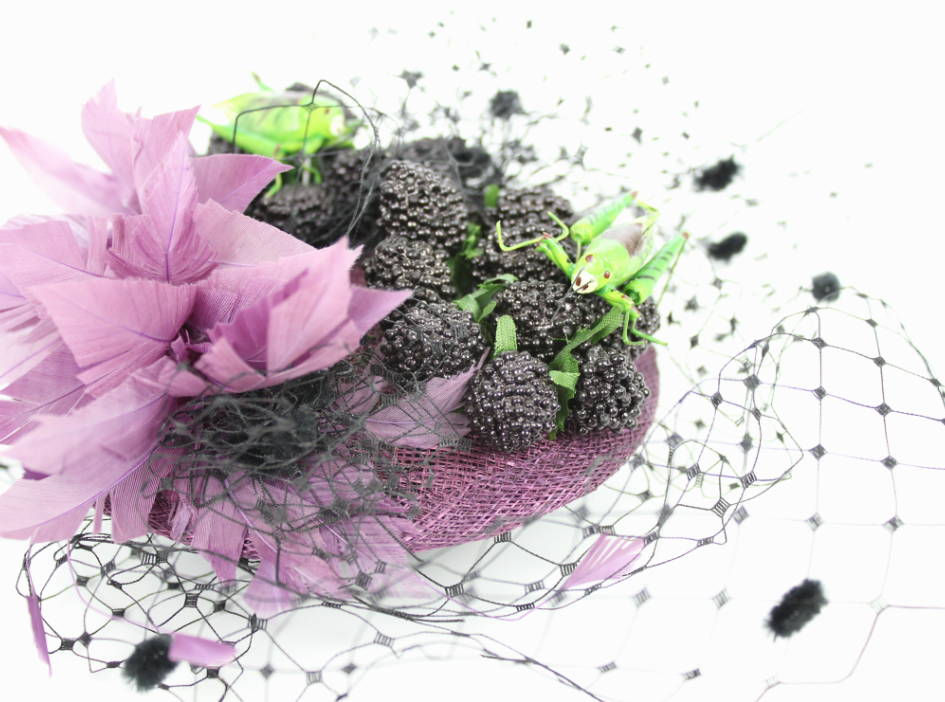 LO: Where do you go to source your materials? What's the coolest piece you've found so far?
ES: I like to make things from stuff that other people don't want. I have been known to encourage friends, lovers, family to get rid of interesting looking items of clothing. I actually have a piece made with a vest top that used to be yours! 😉
LO: In a word or two, tell us about what most inspires each of your senses:
ES:
Sight: urban art, nature
Smell: sea, roast potatoes (with rosemary)
Taste: piri piri with lemon, piquantissimo!
Sound: laughter, dogs sleeping
Touch: a bath full of buttons
LO: What are you working on now?  
ES: A collection of 'delicious' percher hats.
LO: How does a typical day in the life of Elle Santos begin?
ES: I wake up super early and… there's a lot of procrastinating, a lot of snacking, far too much time spent in front of the computer and eventually I manage to create something.
LO: What was the happiest moment of your week so far?
ES: Going to the park with my furry friends.
LO: What's your favourite London discovery?
ES: Brixton, winter duvets, red velvet cupcakes.
Thanks Elle!
Check out Fascination by Elle Santos on Etsy.